Haiti Relief Project - 10 HOMES FOR 10 FAMILIES IN HAITI 2014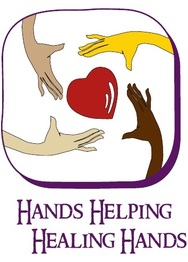 Hands Helping Healing Hands, Inc. is a humanitarian
501(c)(3) non-profit organization created to help the victims of the January 12, 2010 Haiti earthquake.
The 7.0 magnitude earthquake which struck outside of Port au Prince, Haiti, had a devastating impact on the people of Haiti. And still today, there are families, men, women, and children still living outdoors.
And they need our help!
The mission of our organization is to build 10 homes for 10 families in Haiti in 2014. It costs approximately $3,000 to build a home in Haiti, which means we need to raise $30,000 to meet our goal. Will you help?
DONATIONS TO DATE: We have raised over $10,000 as of February 2, 2014 to help build 3 homes!
THANK YOU FOR YOUR GIVING! We are grateful to our donors for your generous giving! We also
extend a thanks to those donors from FirstGiving.com. If you haven't had an opportunity to do so, please join us and be a part of this great initiative to help make a difference in Haiti!
To donate, click on the "Giving" tab above. We also have a new donation site at "Go Fund Me." To donate at that website, go to
http://www.gofundme.com/10homesfor10haitifamilies
.
A HOME NAMED AFTER YOU - For a donation of $3,000 or more, you can have a home dedicated in your name. What a great opportunity to have one of the homes built for a family in Haiti named after you! Please visit our site at
http://www.gofundme.com/10homesfor10haitifamilies
to donate now!
Together we will make a difference in the lives of some who were affected by the earthquake.
DETERMINED TO BUILD IN 2014!
Sincerely,
Jacqueline Renee
Chairman and CEO
Hands Helping Healing Hands, Inc.
EIN 27-3935979
---